I can't stand when celebrities (read: ALL of them) have what they want people to believe are "serious issues", but they don't just come out and talk about it to help somebody, they wait three years until their next album/movie/play is coming out and then they want to discuss it to "help somebody".
For that reason, I roll my eyes in disgust at these celebrities who come out with these deep, dark, personal secrets.
With a new single about to drop, a solo album in the works and a starring role in a national tour of a Broadway musical, you'd be hard-pressed to tell that
Michelle Williams
once had difficulty just getting out of bed.
The singer-actress – one third of Destiny's Child alongside
Beyonce
and
Kelly Rowland
– said that in the past few months she has emerged from years of suffering from moderate depression. Her dark cloud lifted thanks to exercise, therapy and positive thinking.
"I've dealt with depression," the 32-year-old said during a break in rehearsals for a new touring production of "Fela!" that kicks off later this month. "I had to choose to get out of bed and do whatever I needed to do to be happy."
Williams says she suffered her first bout of depression at 15 or 16 and has managed to avoid medication. She is speaking out for the first time about her battle to encourage others to seek help.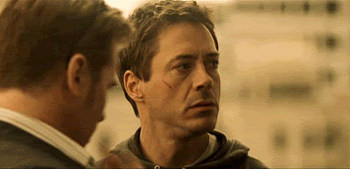 "We're taught, `Just go to church and pray about it. The Lord is going to heal you.' Well, in the meantime, I believe God-gifted people, physicians, doctors, therapists – that's your healing. Take advantage of it," she said. "Go see a professional so that they can assess you. It's OK if you're going through something. Depression is not OK, but it is OK to go get help."
But Williams was coy about whether she and Rowland will join Beyonce at the Super Bowl halftime show on Feb. 3. "Who knows?" she said with a smile. "We make sure not to go too long without doing something."
Williams has her own CD – her fourth – that she's putting the final touches on, an album of original Christian pop influenced by her own struggles, which includes being bullied. She laughs that she hopes listeners will be inspired, even if that sounds cliched.
"Sometimes you're going to wake up on the wrong side of the bed or some situation might have you down in the dumps, but you have to choose to be happy," she said. "I'm choosing life. And I'm hoping this album makes people want to choose life."